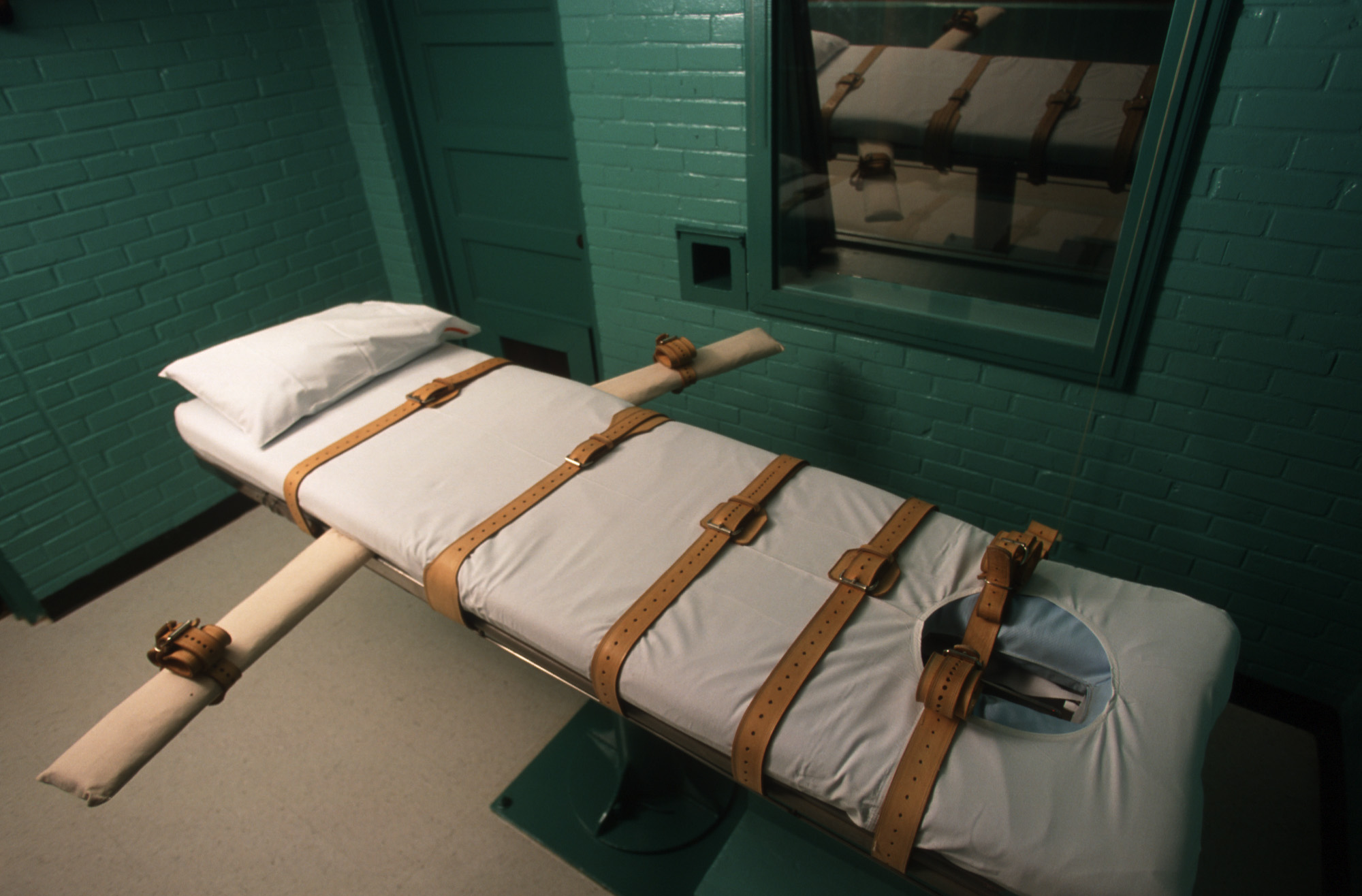 Arthur Brown Jr. is scheduled to be executed in Texas on Thursday for the 1992 murders of four people.
His attorneys claim prosecutors withheld evidence that indicated someone else committed the crime.
They also cite medical records that cast doubt on testimony provided by a victim who survived the attack.
Brown's execution is the second scheduled to take place in Texas this week.
A Texas inmate convicted of killing four people more than 30 years ago is facing execution this week, but his attorneys say prosecutors suppressed evidence that indicated that someone else committed the murders.
Arthur Brown Jr., 52, is scheduled to die by lethal injection at the state penitentiary in Huntsville on Thursday.
Prosecutors said Brown was part of a ring shuttling drugs from Texas to Alabama and that the shootings in June 1992 were intended to eliminate a Houston couple who acted as middlemen.
Jose Tovar, his wife's 17-year-old son Frank Farias, Farias' 19-year-old pregnant wife Jessica Quinones, and 21-year-old neighbor Audrey Brown, were killed. Tovar's wife, Rachel Tovar, survived along with Nicholas Cortez, an acquaintance who came inside the house during the crime.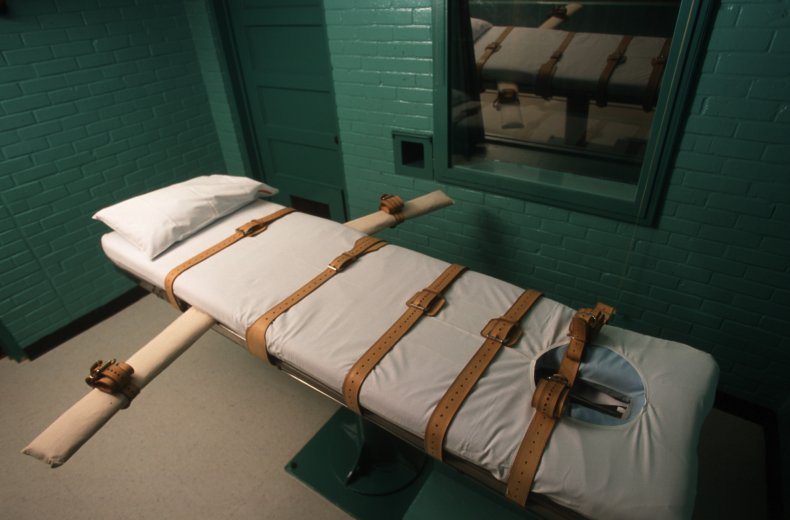 A file photo shows the Texas death chamber. Arthur Brown Jr. is scheduled to die by lethal injection at the state penitentiary in Huntsville on March 9. Joe Raedle/Getty Images
Brown and two others, Marion Dudley and Anthony Dunson, were convicted in connection to the 1992 shootings. Dudley was handed a death sentence and executed in 2006, while Dunson is serving a life sentence. All three maintained their innocence.
Brown's attorney Benjamin Wolff, director of the Office of Capital & Forensic Writs, told Newsweek that Brown is "an intellectually disabled man who has spent the last 30 years of his life on Texas death row for a crime he didn't commit."
He was convicted after a trial "marred by false evidence, convoluted eyewitness identifications, racial bias and poor police work," Wolff said.
He filed documents last week asking for Brown's execution to be halted, citing evidence they contend was withheld for decades.
According to The Texas Observer, they detail police interviews with Anthony Farias, Tovar's son, where he identifies the assailants as a group of men including Terrell Hill.
Hill was an alternate suspect in the case and was killed during a robbery in Alabama "while in possession of the alleged murder weapon in this case," according to the documents.
Brown's attorneys also contend that the Harris County District Attorney's Office withheld medical records that cast doubt on testimony provided by Rachel Tovar, the Houston Chronicle reported. She testified that she saw Brown Jr. with a gun at one point, but court documents filed by his legal team say she could not have credibly identified the perpetrators because of the "severe" memory issues she suffered from after being shot.
That evidence "supports Mr. Brown's long-standing claim of innocence," Wolff said.
Paul Mansur, who represented Brown from 2009 until 2022, said he did not recall seeing the records in question in the case files. In previous filings, he argued that Brown had grounds for an intellectual disability claim.
"No one disputes that Mr. Brown's trial counsel did not have access to this critical information. Even more alarming is that Mr. Brown has been diagnosed with an intellectual disability, a condition that made him especially vulnerable to a wrongful conviction."
He added: "We hope that this execution will be stopped and Mr. Brown will be allowed the opportunity to present this new evidence of his innocence, suppressed by the District Attorney's office for decades."
Joshua Reiss, chief of the post-conviction writs division for the district attorney's office, told the Chronicle the claims were "meritless." Post-conviction attorneys had access to the records in question during prior reviews of the case, he said.
"Most of them could have been and should have been raised before—and we're going to contest them," Reiss said.
The district attorney's office have been contacted for further comment.
"This is a case that should give everyone pause," Abraham Bonowitz, the executive director of Death Penalty Action, told Newsweek.
"His current attorneys have only had the case for six months, and it was just two weeks ago that they discovered the evidence hidden by prosecutors that shows that other people committed this crime," he said. "Now it is up to the courts and if the courts fail to stop it, executive clemency. In Texas, all you can do is hope for the best and prepare for the worst."
Brown's execution is the second scheduled in Texas this week. Gary Green is set to be executed on Tuesday.
If both go ahead, they would be the fourth and fifth inmates put to death in the state this year. The state executed Robert Fratta on January 10, Wesley Ruiz on February 1 and John Balentine on February 8.
Update 3/7/23, 10:42 a.m. ET: This article has been updated to add comment from Benjamin Wolff and Abraham Bonowitz.