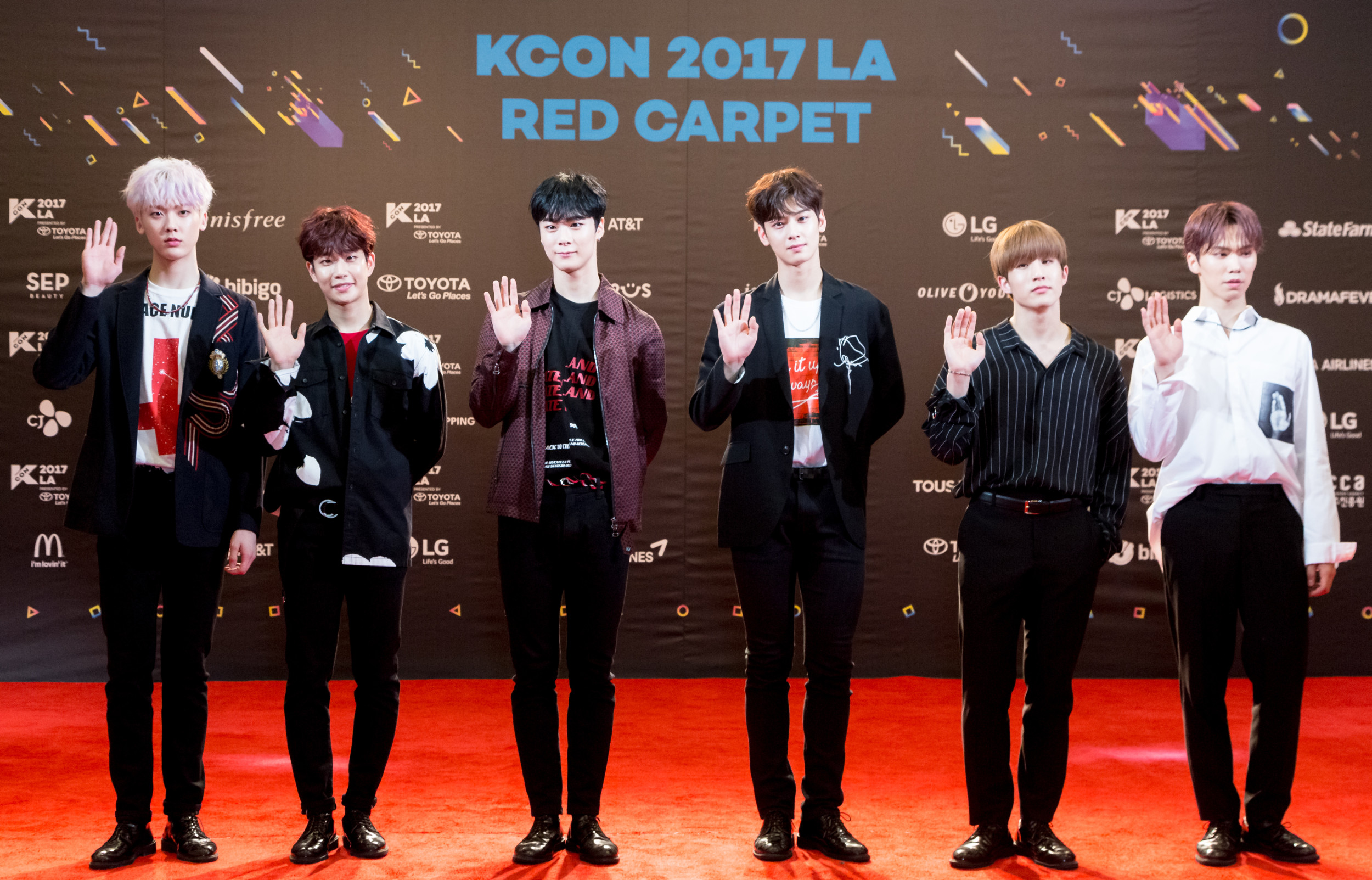 K-Pop star Rocky will be leaving ASTRO, the group's agency confirmed in a statement on Tuesday, February 28.
ASTRO debuted in 2016 with their first single "Hide & Seek" and they were named as one of Billboard's best new K-Pop groups shortly thereafter.
Their popularity has continued to rise ever since, and they have released a number of EPs and albums over the years. Their most recent album was Drive to the Starry Road which came out in May 2022.
Fantagio issued a statement regarding Rocky's decision to leave ASTRO, and they have shared insight into the musician's next steps. Here is everything you need to know.
Why Is Rocky Leaving ASTRO? Read Full Statement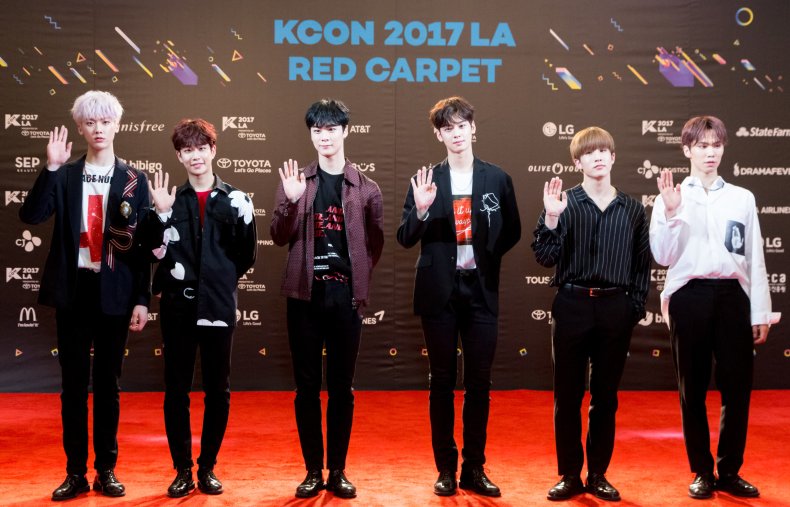 ASTRO members JinJin, MJ, Cha Eunwoo, Moonbin, Rocky and Yoon Sanha attend the Red Carpet at KCON 2017 at LA Convention Center on August 20, 2017 in Los Angeles, California. On February 28 it was announced that Rocky had chosen not to renew his contract with agency Fantagio, and he has now left the group. Greg Doherty/Getty Images
The singer has chosen not to renew his contract with Fantagio and has thus exited the group, which now consists of members Jinjin, Cha Eunwoo, Moonbin and Yoon Sanha, and MJ.
MJ also has yet to renew his contract with Fantagio because he is completing his mandatory military service, but he is currently still a member of the group and it is expected that his future in ASTRO will be confirmed once he returns.
Fantagio released a full statement on February 28 regarding Rocky's exit from the group, in which they explained that the singer—whose real name is Park Min-hyuk—is looking to make a "fresh start" in the industry.
Per a translation from Soompi, the agency's statement added that ASTRO would continue with its remaining five members and the group will focus on both group and solo activities in future.
The full statement read: "Hello. This is Fantagio. First, we would like to sincerely thank all the fans who give ASTRO their love and support.
"After a deep discussion with Rocky, who has been with us as a member of ASTRO for the past seven years, it has been decided that he will be ending both his exclusive contract with our agency and his activities as a member of ASTRO.
"We thank Rocky for doing his utmost for a long time as a member of ASTRO, and we will be sincerely rooting for Rocky in the future.
"We also thank the many fans who have supported and watched over Rocky, and we ask that you continue to give Rocky your unchanging interest and support as he makes a fresh start.
"ASTRO will continue on as a five-member group in the future, and together with Fantagio, the members will be focusing on unit and solo activities for the time being. We plan to actively give them our unsparing support so that [the members] can be active in a wide variety of areas.
"We ask that you continue to give the ASTRO members lots of interest and support. Thank you."