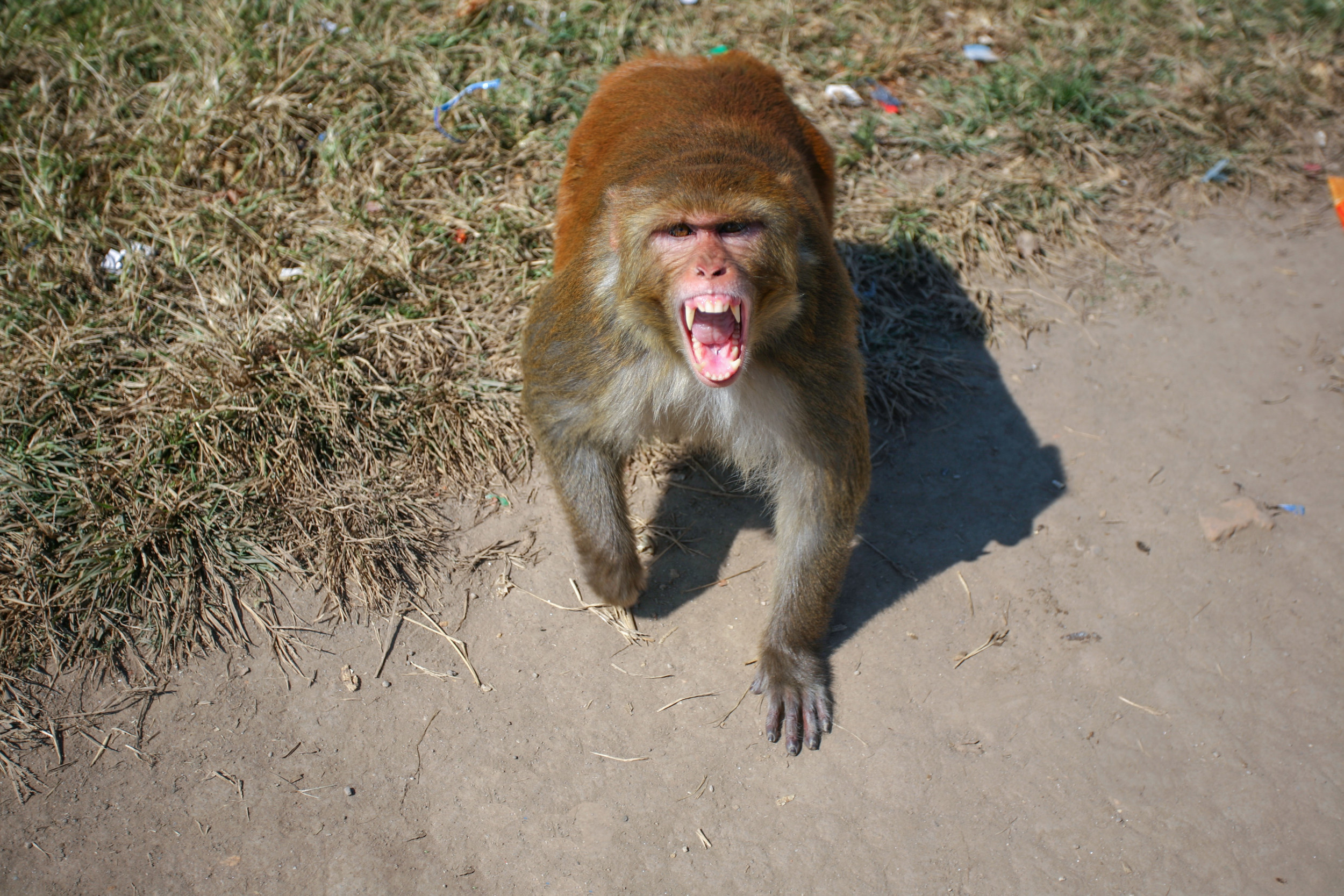 An Indian woman has reportedly died after she was attacked by a pack of monkeys in a restroom.
The 70 year old lived in Ramareddy village with her daughter, the Times of India said.
The daughter—who was not present at the time of the attack—discovered her mother with several injuries.
Although the woman was rushed to hospital, she succumbed to her injuries and died soon afterward.
Officials told the Times of India that the monkeys had not bitten the woman, and they believe the cause of earth had been her fall to the ground, while trying to get away.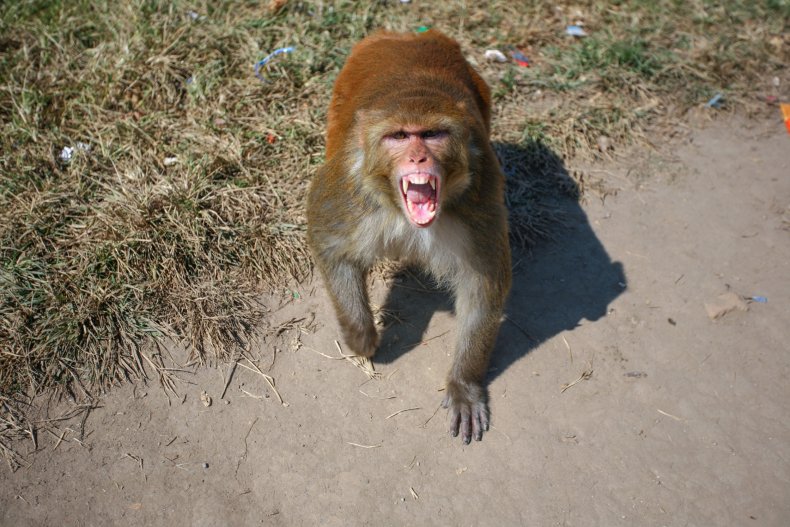 A stock photo shows an angry monkey. A woman died after a group of monkeys attacked her in India. BrianNRogers/Getty
A spokesperson for Ramareddy Police Station told local media that an investigation has been launched.
It is not clear what species of monkey carried out the attack, but both macaques and gray langur monkeys are commonly found across India.
The animals are not usually vicious but can be a nuisance to communities if they feel threatened or looking for food.
Human and wildlife conflict has increased across the globe in recent years. A study released by Nature Climate Change, found that human-wildlife conflict could be exacerbated by the effects of climate change. By analyzing 49 case studies across six continents, scientists discovered that the effects of climate change—depleting resources due to changing temperatures and conditions—were amplifying conflicts in 80 percent of cases.
As climate change worsens, resources such as food and water are depleted. This can cause monkeys to stray from their usual habitat into populated communities. This has increased pressure between wildlife and humans as they compete for resources.
This is not the first time monkeys have attacked humans, although it remains very rare.
In January last year, a group of monkeys killed a two-month-old in Baghpat, India, by drowning him in a water tank.
According to local news reports, the child was sleeping next to his grandmother in a room next to a terrace when the monkeys entered through the open door and dragged him away.
In May last year, a male gray langur monkey menaced residents in Panjlasa village, in the state of Haryana, for months. The monkey had damaged a dozen cars and targeted moving bikes, pushing them over as people rode along.
Langur monkeys are protected in India under the Wildlife Protection Act, meaning hunting them can result in a three-year prison sentence or a fine.
Do you have an animal or nature story to share with Newsweek? Do you have a question about monkeys? Let us know via [email protected]