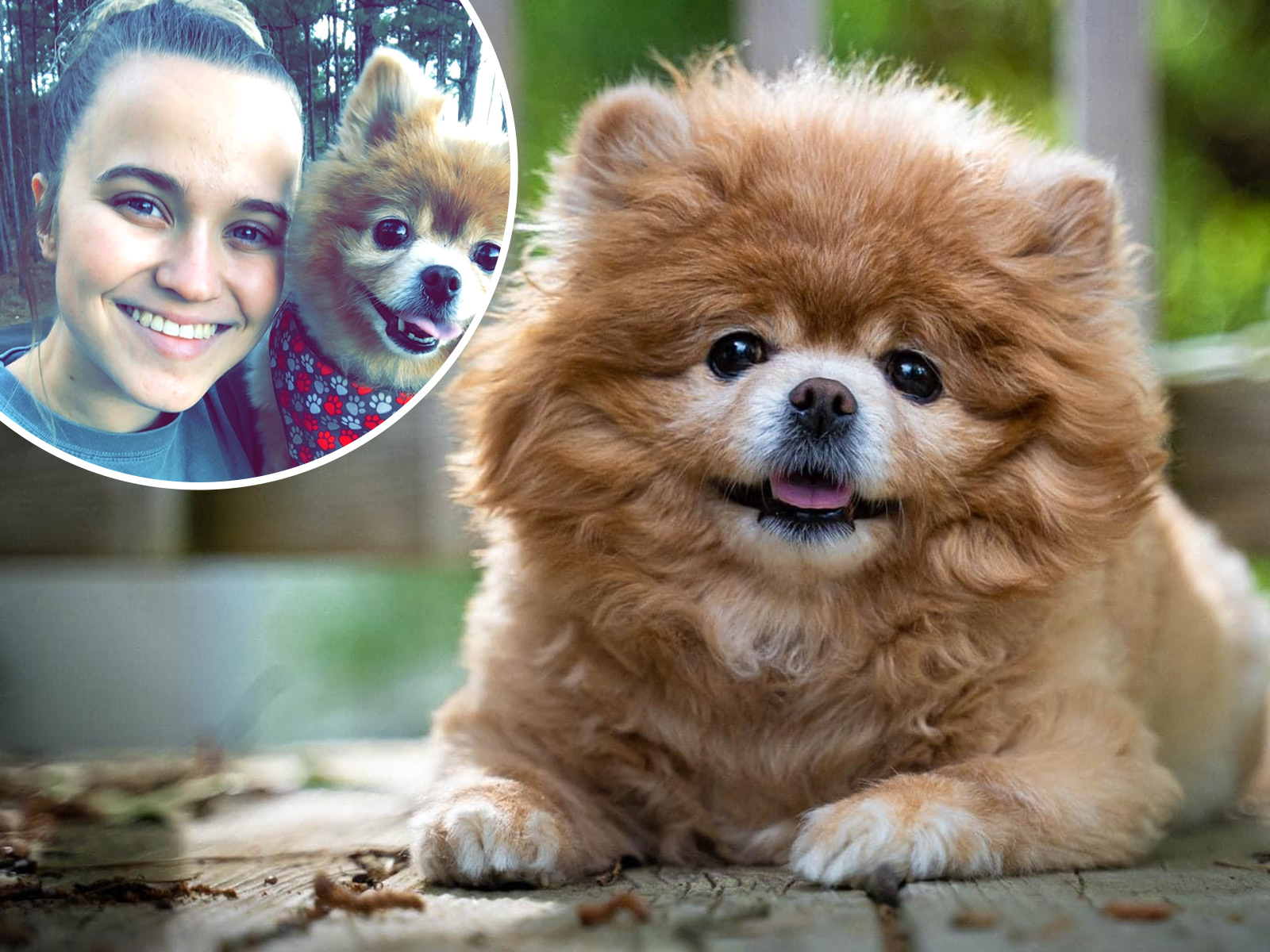 An adorable video of a woman greeting her senior childhood dog has gone viral on TikTok with over 600,000 views.
In the video posted by Rebecca Fellers, the 24 year old photographer from Central Arkansas is filming the front of her parents' house when a senior Pomeranian named Sissy notices her and comes bounding out of the bushes with a wagging tail. Rebecca can be heard laughing as the pooch rushes towards her.
The text reads: "When you come home to visit and you surprise your childhood dog." The caption says: "Always and forever my girl. Got her as a puppy and now she's 14 and thriving."
Speaking to Newsweek, Rebecca said: "When we first got Sissy, I can remember telling everyone about her. She has always been such a happy dog. She loves everyone! I even had a childhood friend I haven't seen in a while asking me about her recently."
She explains that Sissy is spoiled rotten and "living her best life. She even gets a scrambled eggs every morning!"
Described by the American Kennel Club as "inquisitive, lively and bold," Pomeranians typically live between 12 and 16 years.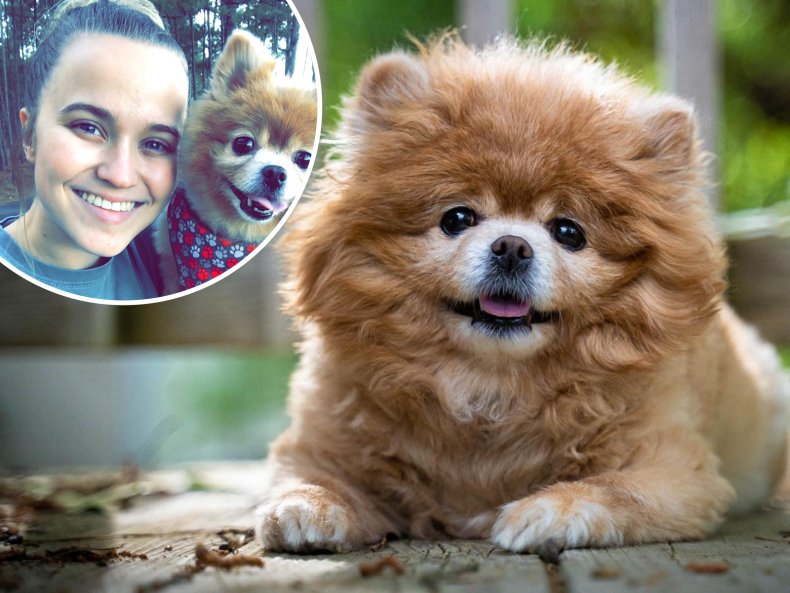 Rebecca Fellers with Sissy, her 14 year old family dog. Family pets can help children develop meaningful emotional skills. Rebecca Fellers
One user commented, "miss my baby everyday … losing your first dog is so hard," while another agreed, "This made me miss my childhood dog so much."
"When she passes," says Rebecca, "I will be devastated. We got her back in 2009 as a puppy. She turned 14 this January. When you have a pet for almost half your life, it's hard to imagine life without them. I don't even want to think about coming home to my dad's and not seeing or hearing her when I come through the front door. I try to visit as much as possible.
"Many people were commenting about how their childhood pet had just passed or they miss theirs. I don't look forward to missing her but at least I know I am not alone. It makes me cherish her living even more. I hate thinking that the day is coming eventually."
Seventy percent or roughly 90.5 million families in the U.S own a pet, according to the 2021-2022 National Pet Owners Survey undertaken by the American Pet Products Association (APPA).
Childhood pets can be incredibly important in early development, and can have an impact that lasts into adulthood.
According to the American Academy of Child and Adolescent Psychiatry, developing positive feelings about pets can contribute to a child's self-esteem and confidence. "Positive relationships with pets can aid in the development of trusting relationships with others," they say. "A good relationship with a pet can also help in developing non-verbal communication, compassion, and empathy."
The American Kennel Club says: "Want a smarter, more empathetic, possibly healthier child? It may come as no surprise that having a family dog can benefit your child's emotional intelligence." They suggest that a dog may help make your child feel more confident, more supported, compassionate and responsible.
"Growing up, my family has always had at least two pets," Rebecca told Newsweek. "Sissy was my first dog. I don't really know what it is like to not have a pet. I do know that growing up with an animal is so very special.
"I wouldn't change a thing about it. There is a special bond with a pet that has been with you through everything. From elementary school to college graduation, she was with me through it all."
Do you have funny and adorable videos or pictures of your pet you want to share? Send them to [email protected] with some details about your best friend and they could appear in our Pet of the Week lineup.